So I know I've kinda been MIA for almost two weeks, and I'm only a teensy but sorry about that. :) We moved to Austin last week, and we've been trying to get everything together.
I've been so busy, but I love it! I love my neighborhood, and I love finally living in a house! Sure, the backyard is super tiny, but it's a backyard, so I'm happy. And so is Quinn! We also live smack dab in the middle of bike lane heaven, so I, therefore, am IN heaven. Hah.
Also, we haven't had proper internet. Pretty mad at AT&T, but whatevs. We'll live.
Anyway! Back to good old blogging. And the Puerto Rico trip!
So, after arriving in
Vieques
, we headed to a restaurant to eat. After that, we headed on a bus down a very bumpy road to Mosquito Bay.
The bay is protected, disallowing fishing and gas-powered boats, in order to protect the bioluminescent creatures. Therefore, we loaded ourselves onto an electric catamaran and headed out into the bay.
Now, this bay was dark. They try to limit light pollution as much as possible at night. We could barely see ourselves on that boat.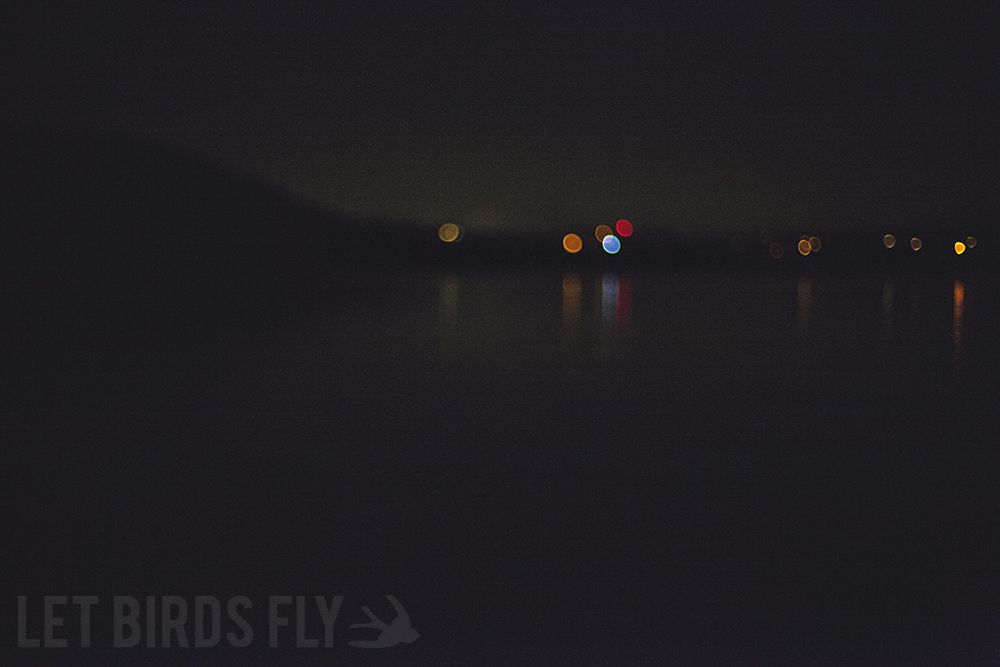 And this was where we got to our bioluminescent experience. These amazing little microorganisms called dinoflagellates glow blue whenever the water is disturbed.
There are several reasons for this. Like plants, they photosynthesize sunlight using chlorophyll. The organisms feed off of red mangrove trees, which helps them to glow. The water is cool enough and deep enough, which helps also.
Also, a small channel to the ocean keeps the dinoflagellates in the bay. This small channel was created artificially, the result of attempts by the occupants of Spanish ships to choke off the bay from the ocean. The Spanish believed that the bioluminescence they encountered there while first exploring the area was the work of the devil and tried to block ocean water from entering the bay by dropping huge boulders in the channel. The Spanish only succeeded in preserving and increasing the luminescence in the now isolated bay.
This was the boat moving through the water. Dinoflagellates are single-cell organisms, so they aren't visible to the eye unless they are glowing.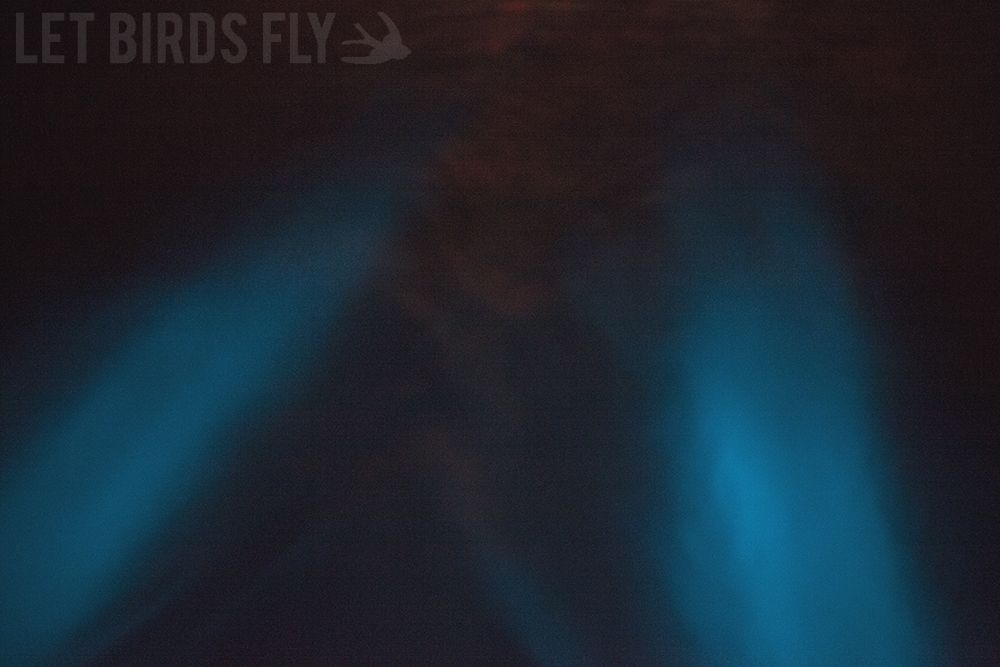 When the boat stopped, we took turns scooping up water out of buckets with our hands.
If it was daylight, you wouldn't know that you were holding millions of microorganisms in your hands, but at night, it looked like you were scooping up a million tiny sparkling stars. It was pretty stinkin awesome.
Some people swirled their arms and legs in the water, causing the organisms to glow blue.
Later, some people volunteered to get water dumped on them so we could see the blue glow outline their bodies. So cool to see!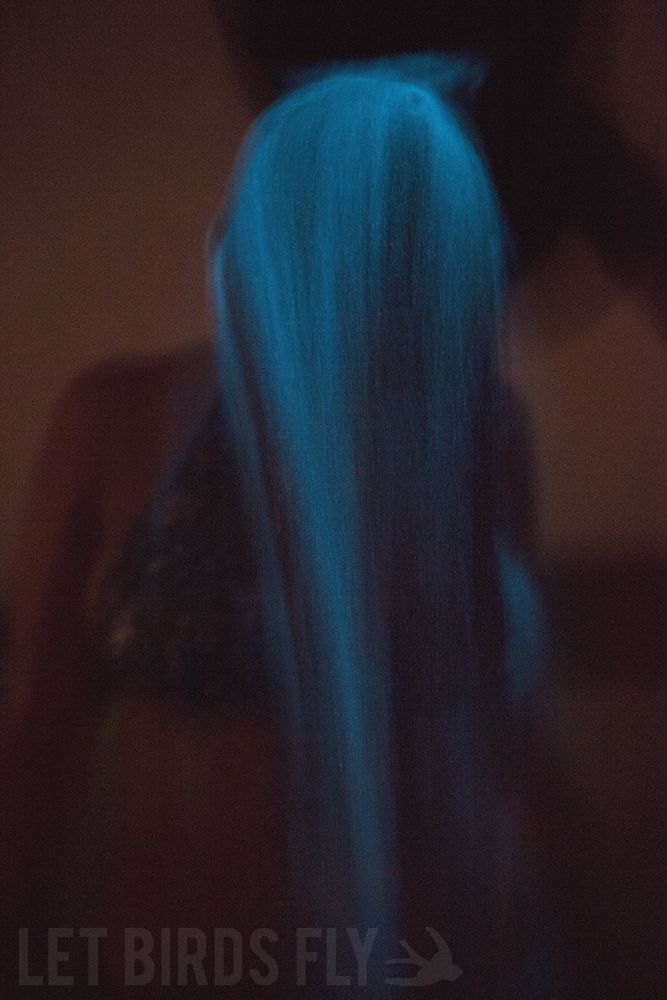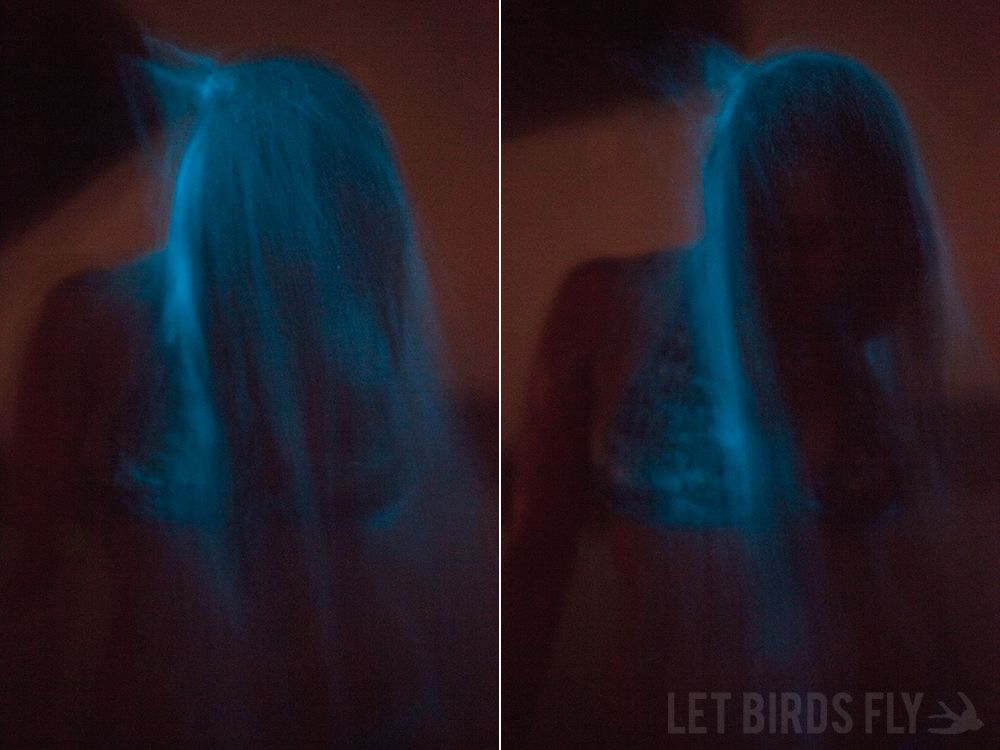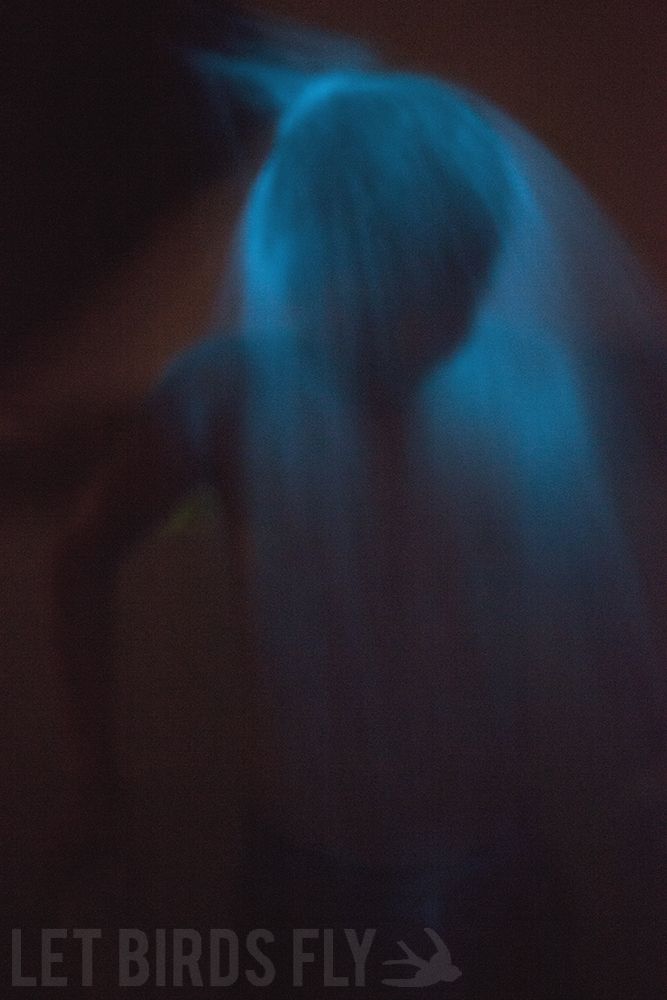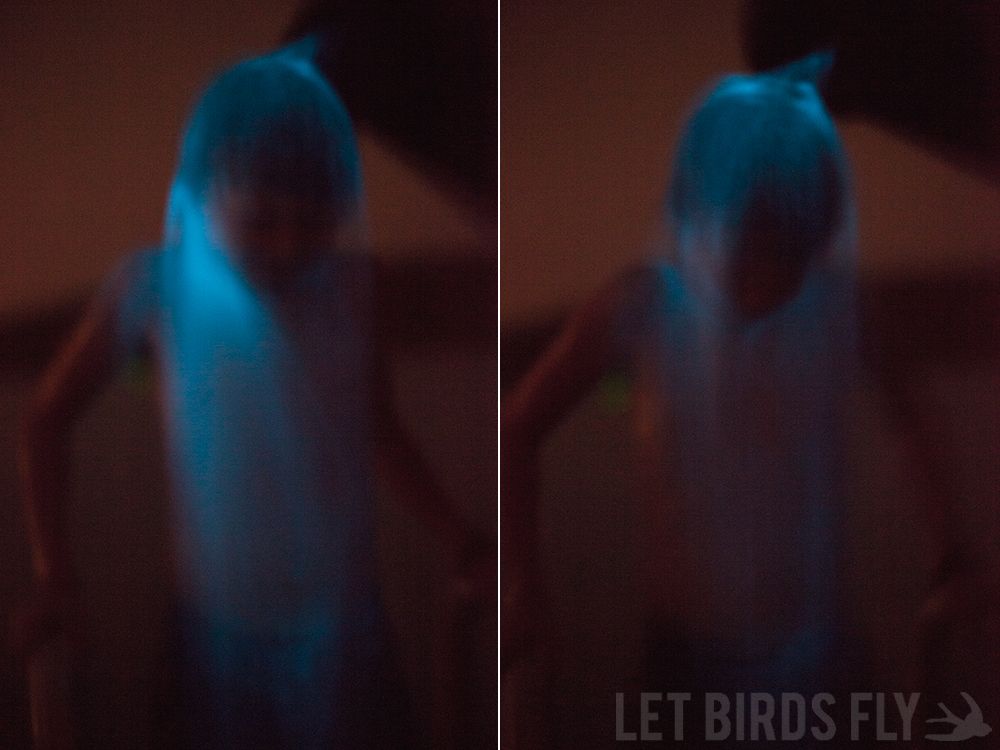 We also got to engage in a little stargazing while out there. Since there was virtually no light pollution, the stars were so numerous.
I tried to take photos. Even though I couldn't get the focus right, I still love the ones I got.
While the boat was sitting still, it spun a little bit. So when I kept my shutter open to get the stars, it created this little beauty. Love!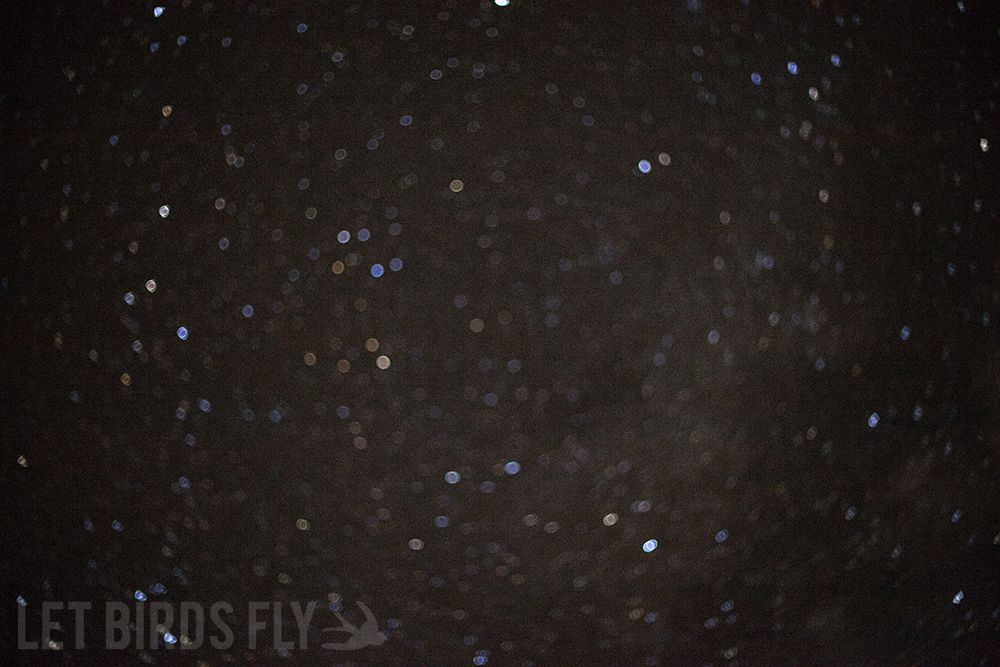 Such sparkly goodness! :)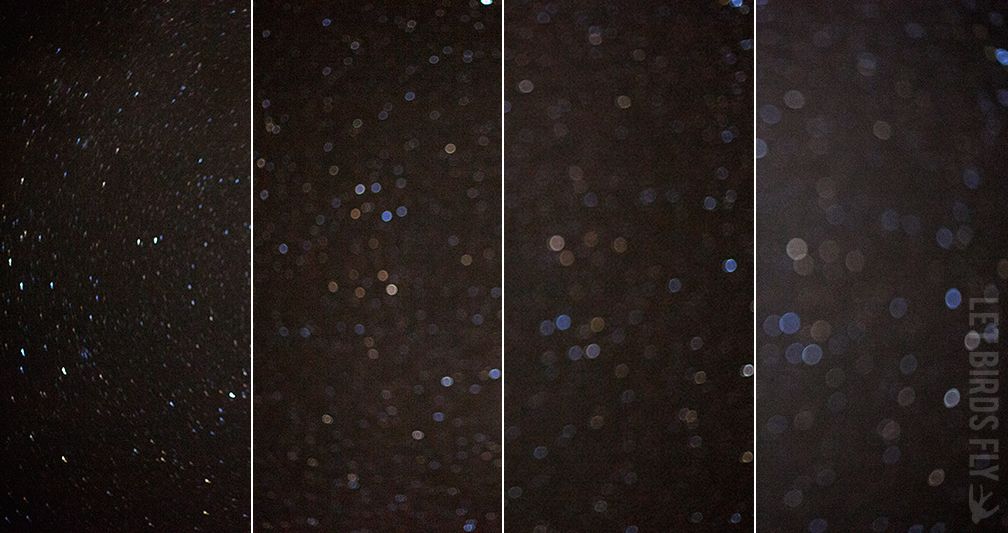 If you ever go to Puerto Rico, you can't miss this. I'm here to tell you that photos don't do it justice. It was one of the most amazing things I've ever experienced in my life. I would do it again in a heartbeat.
[All photos were taken in August 2012.]