We stayed at the
Wyndham Rio Mar
hotel in Puerto Rico.
The hotel was gorgeous and we had a great time there, but I would not recommend staying there.
Most of the staff were just okay. They were nice, but they just weren't accommodating at all. They didn't know answers to any questions. And the answers they gave always conflicted with another staffs' answers.
Minus a few of the staff. Probably three that we met were very nice and very accommodating. But that's for a later blog post. :)
Also, they had really weird rules. The pools closed at 10 pm every night. And (get this) SO DID THE BARS! What?!? Doesn't make sense at all. Also, they had maybe 5-6 restaurants on property and at any given time, only about 2 were ever open. There was one night that only one was open. And that happened to be the only night that we all decided to eat at the hotel. Hah.
Lastly,
Wyndham Rio Mar
is not an all-inclusive hotel. Which isn't really a problem in and of itself. But they were as opposite from all-inclusive as could be. They charged an arm and a leg for everything. Parking was (at the cheapest) $15 a day. My dad didn't even play golf because of how much it cost. And that's weird. Something like $60 for 9 holes per person, and more money to rent clubs. Want a fridge in your room? Extra $$.
There were other things, too. But that would just be a big random list.
The good thing is, my family is very laid back. A bad hotel isn't going to make us have a bad experience. We had SO much fun and we have no regrets. But if we ever did it again, we would choose a different hotel.
Nevertheless, it was beautiful there despite all of that!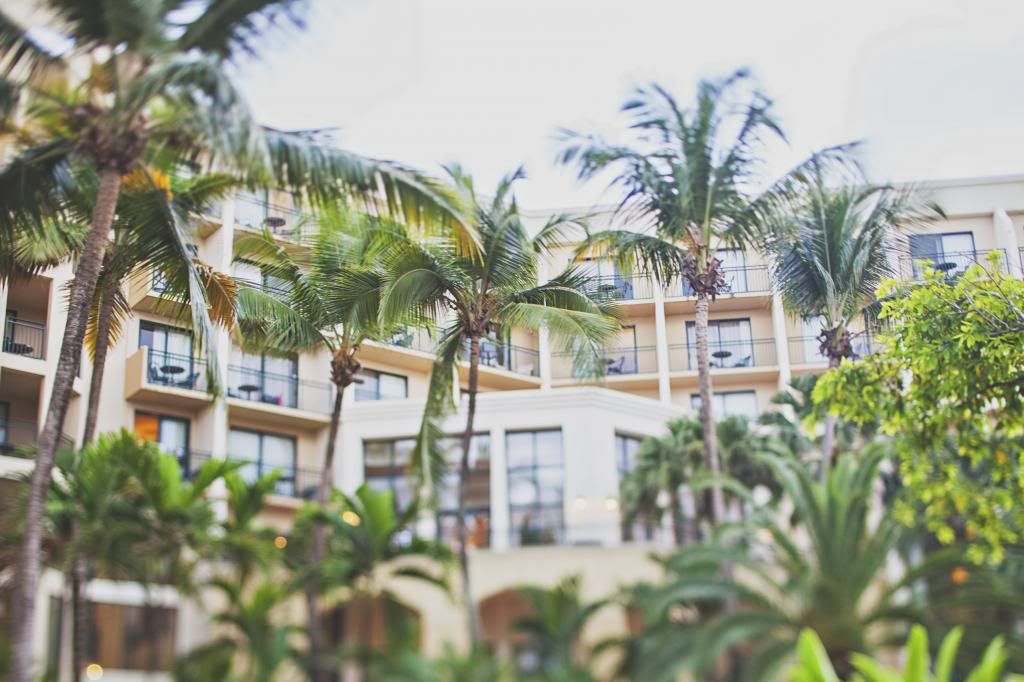 Pretty palm trees on the first day there.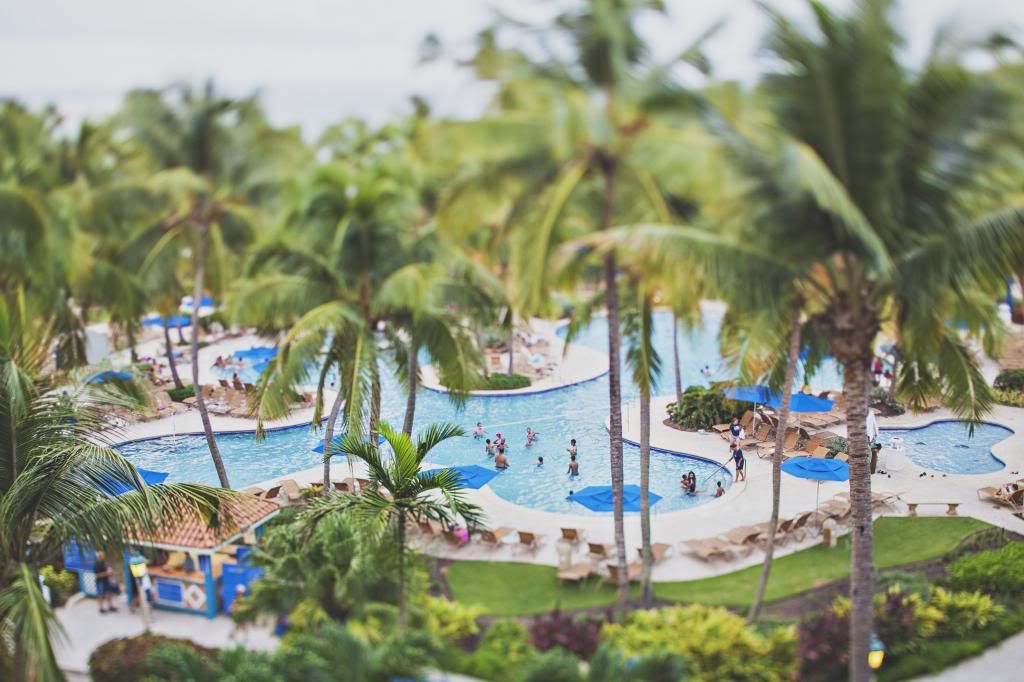 This was my parents view from their suite. The ocean is in the background, but you can't really see it.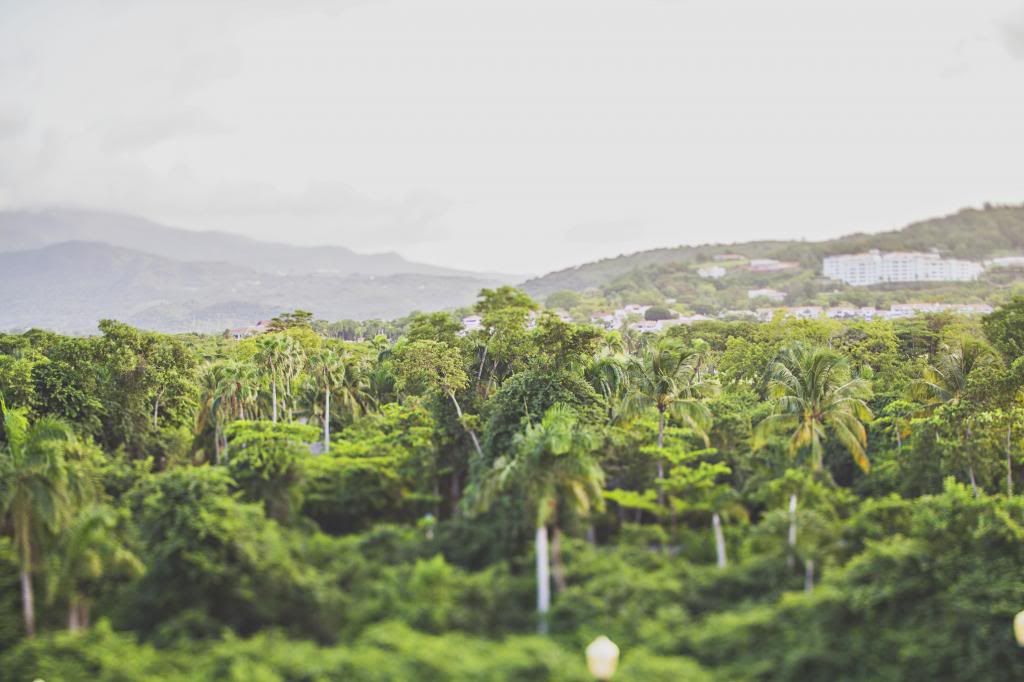 And THIS was our hotel room view. SO much better than a beach view to me. How often do you get a RAINFOREST view?! :)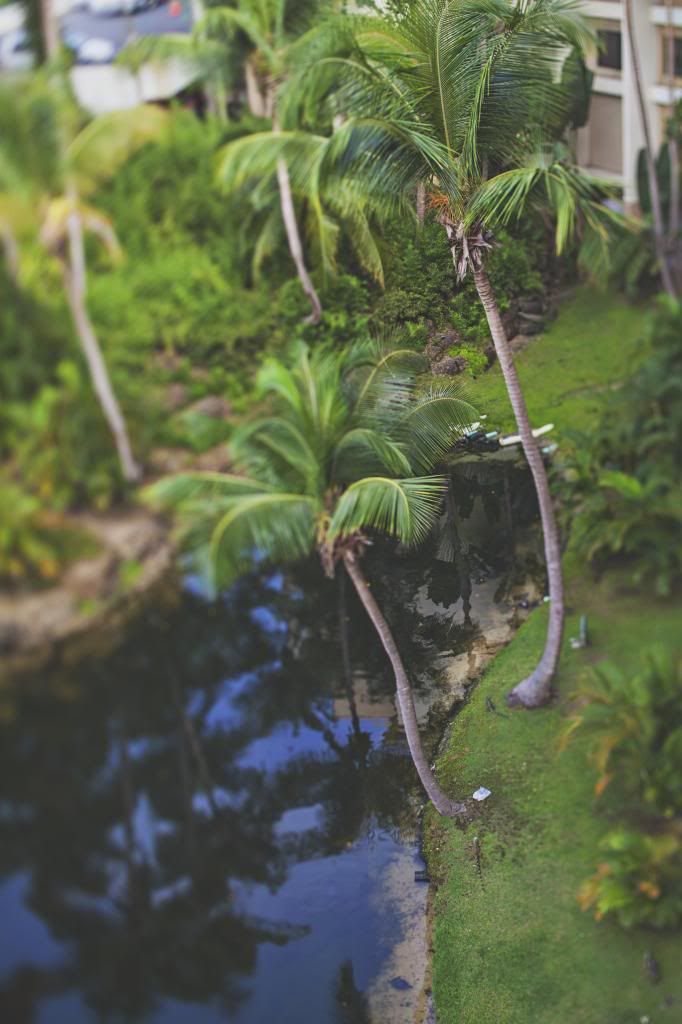 This was our view when you looked down. A little oasis for the hundreds of iguanas walking around. If you look close, you can see some of them.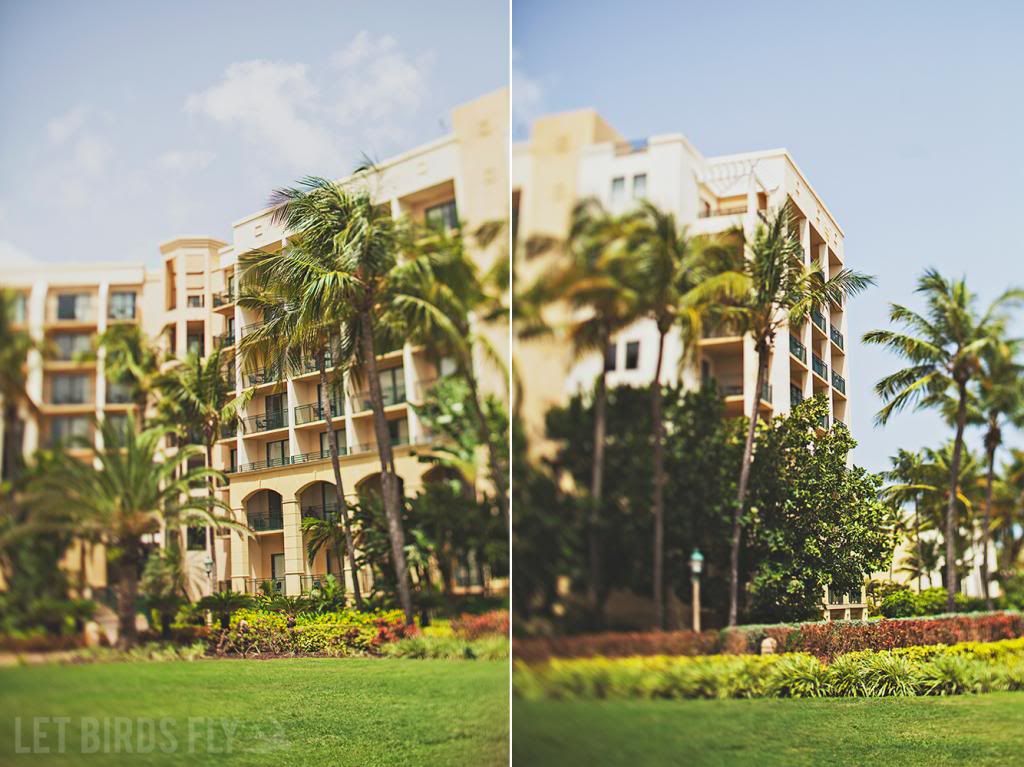 A very pretty hotel. The landscaping was gorgeous. And there were coconuts everywhere. :)
Fun part - we got to feed the iguanas!! They were so cool. They looked like little dinosaurs. There were SOO many.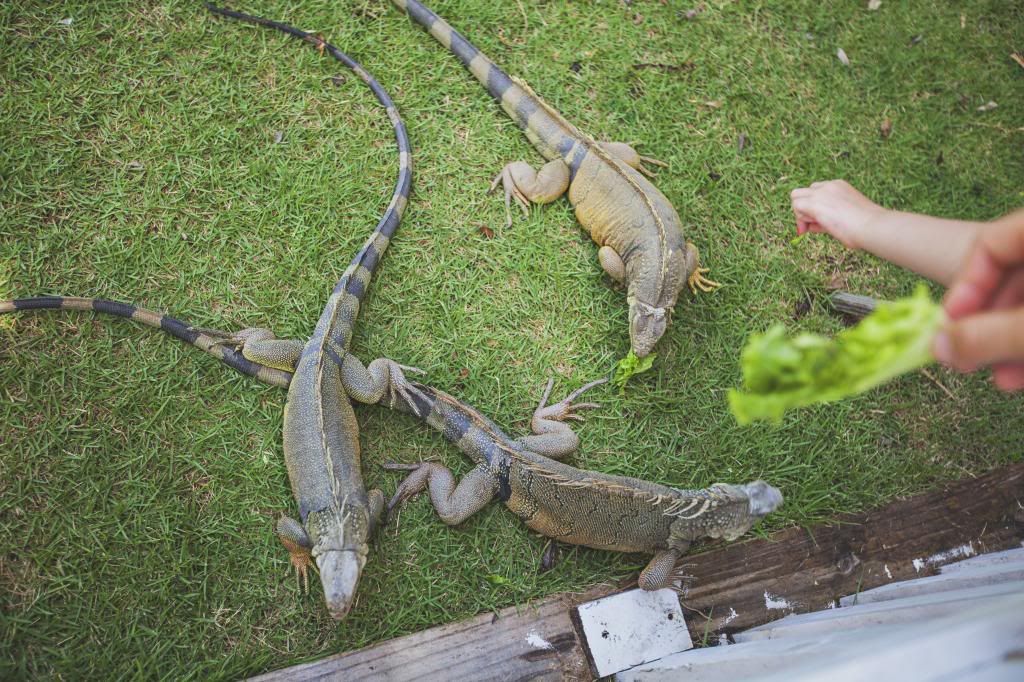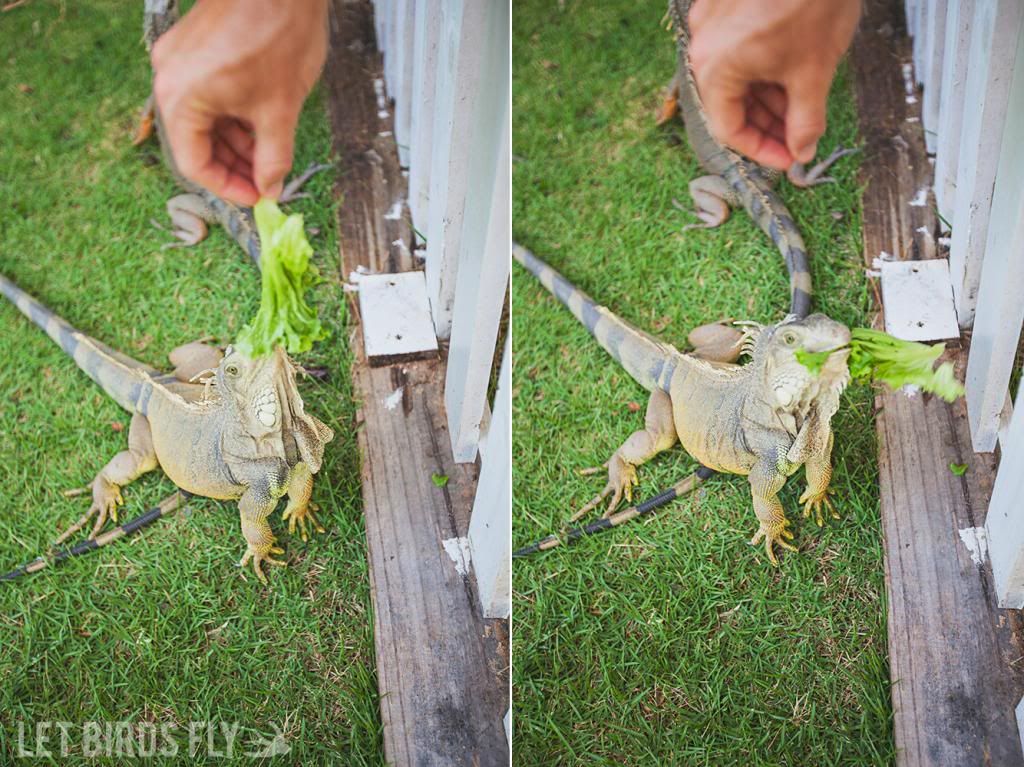 Hehe. Aren't they so cute? They LURVE lettuce. They were both of my nieces' favorite part of being at the hotel (a 4 year old AND a 15 year old).
We loved being there. All of the downsides weren't even that big of a deal when you look at the bigger picture. Nothing can ruin a vacay for us. We just wouldn't stay there again, that's all. :)
[All photos were taken in August 2012.]