I know. I haven't had a recipe up on the blog in a long time.
There's a reason for that. Camp!
But now that I'm back, I'm back to cooking!! YAY! I'm so happy. I still eat semi-healthy at camp, but not anything compared to how I eat when I can cook for myself. I was so ready for my own food. :)
I've made these protein balls quite a few times. They are so tasty. And lately, I've been eating them after a big workout. The protein in them helps me to heal. But they are a good snack at anytime, even if you haven't worked out!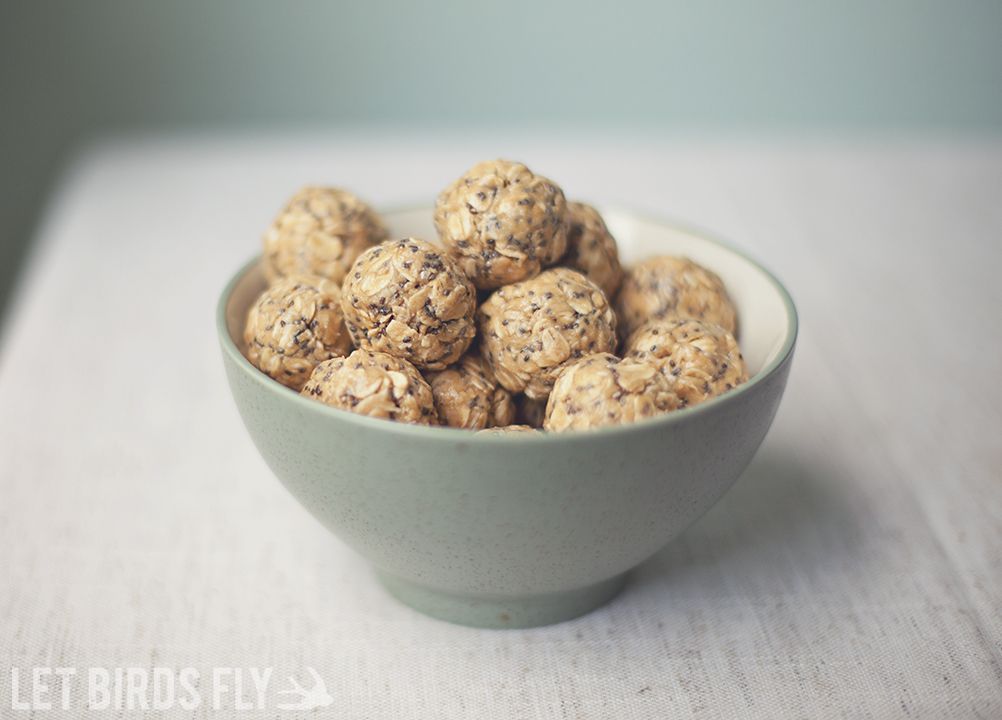 Peanut Butter & Oat Protein Balls
(gluten-free, dairy-free, processed sugar-free)
1.5 cups rolled oats
1/2 cup shredded unsweetened coconut flakes
1/4 cup chia seeds
3 tbsp vanilla flavored protein powder
3 tbsp coconut flour
1/2 cup peanut butter (i use
justin's all-natural peanut butter
....so good)
1/2 cup honey (maple syrup or agave nectar for vegan)
1/4 tsp vanilla
1. Mix dry ingredients in a large bowl.
2. Mix in peanut butter, honey, and vanilla.
3. Roll into balls. If too sticky, add more coconut flour. If too dry, add more honey or peanut butter.
4. Stick in fridge and let set for at least 20 minutes.
Enjoy!