Back in April, the hubs and I went to a conference in Springfield, Illinois. We didn't really get to do much in Springfield but from attending the conference, but we DID get to go downtown.
Springfield isn't necessarily a place I would travel to as a destination, but I am glad we got to go there for a conference. And if you're ever driving through, I would recommend stopping downtown. Especially to visit Abraham Lincoln's home!
Lincoln's Home
is protected by the National Park Service, and consists of a few blocks of Lincoln's neighborhood. The houses and streets are (mostly) kept the same since the 1880s.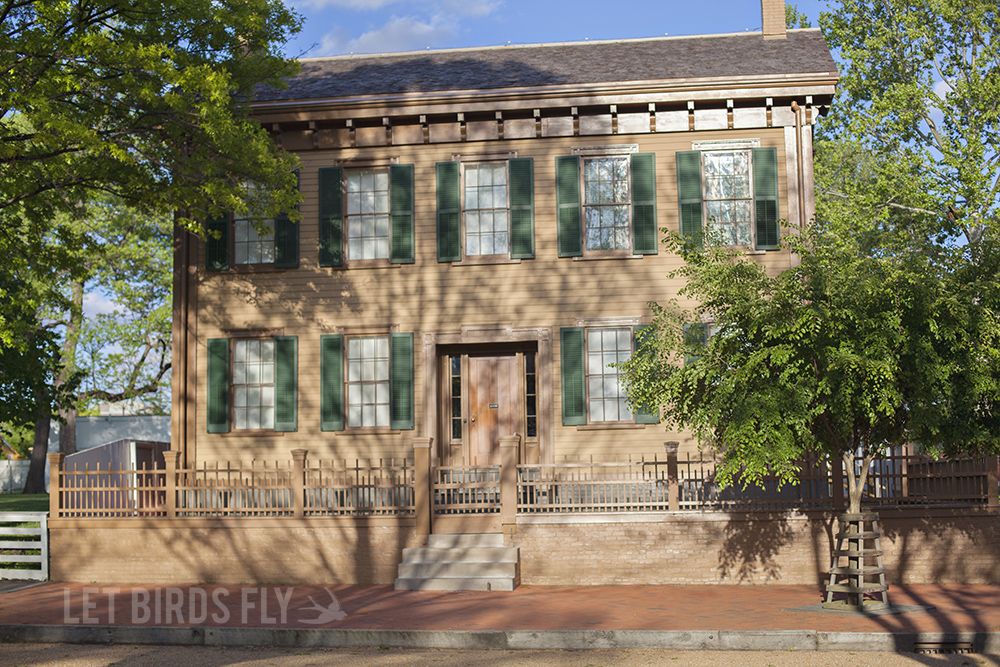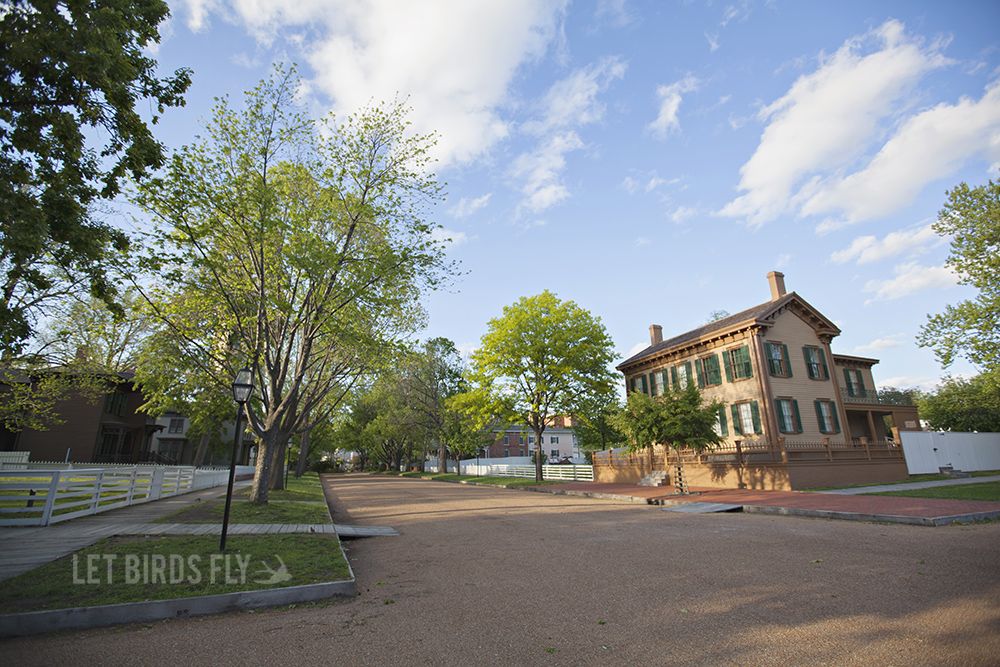 Walking through the streets felt like I went back in time. It was awesome.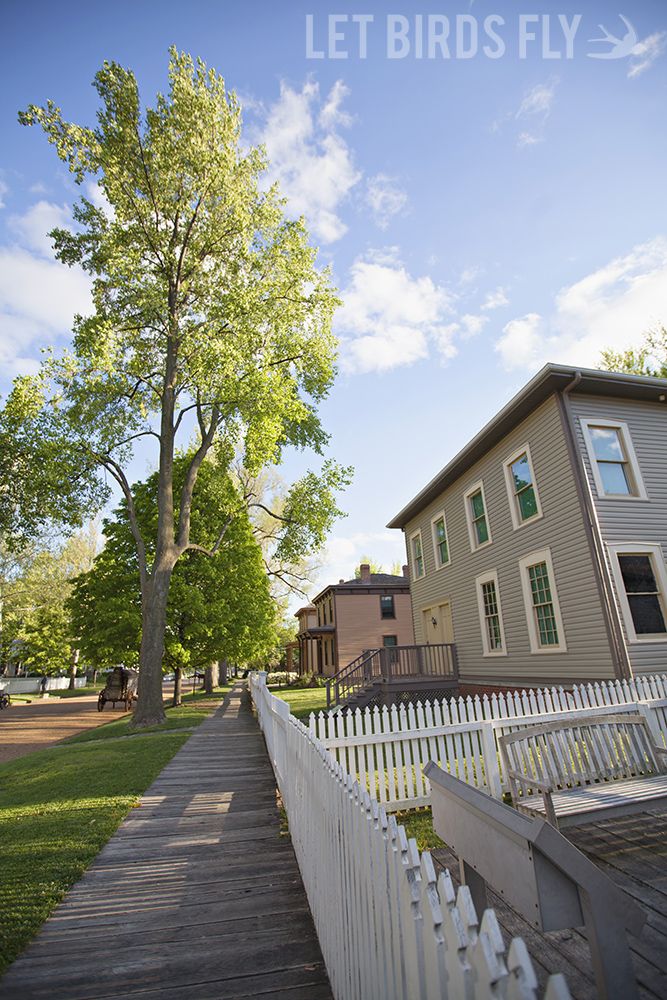 The neighborhood is seriously in the middle of downtown. Right across the street from some of these houses are big buildings. Also, a 10 minute walk gets you to the capitol building, since Springfield is the capital of Illinois.
See? I love how it's old-timey on the left, and modern on the right. And do you see the capitol building down the road? Love it. We walked there, but I'll save that for another post. :)
We weren't able to take a tour of Lincoln's Home since we visited after hours. But if I ever went back, I totally would.
I love history!